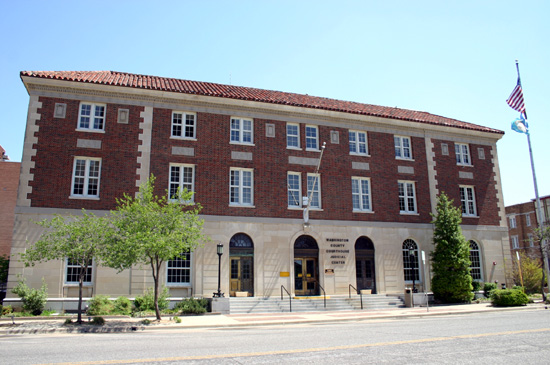 Former U. S. Post Office & Courthouse in Bartlesville
Now Serves as the Washington County Couthouse Judicial Center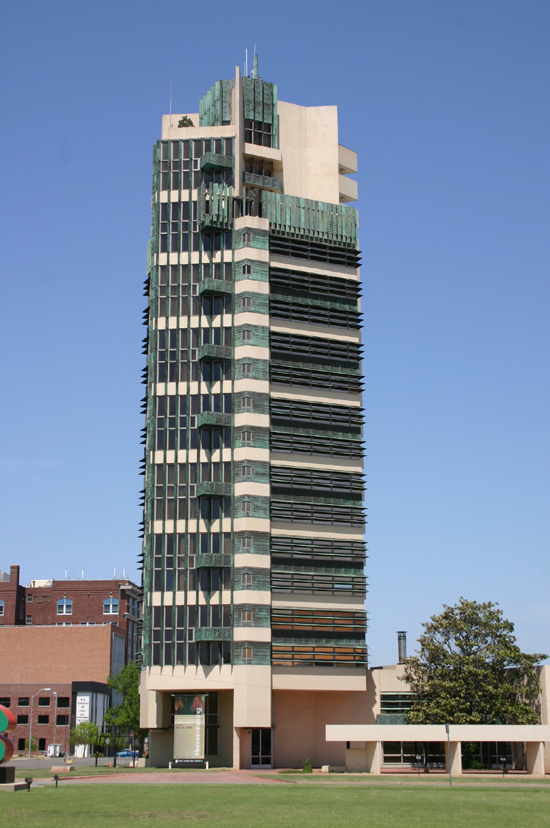 Price Tower in Bartlesville - 221 Feet Tall - 19 Floors
The only realized skyscraper designed by Frank Lloyd Wright.
The Price Tower was commissioned by Harold C. Price, owner of a local oil pipeline
and chemical firm. It opened to the public in February 1956. The building was sold to
Phillips Petroleum in 1981 who retained ownership until 2000 when the building was
donated to the Price Tower Arts Center.