Scurry County Courthouse
Snyder, Texas
---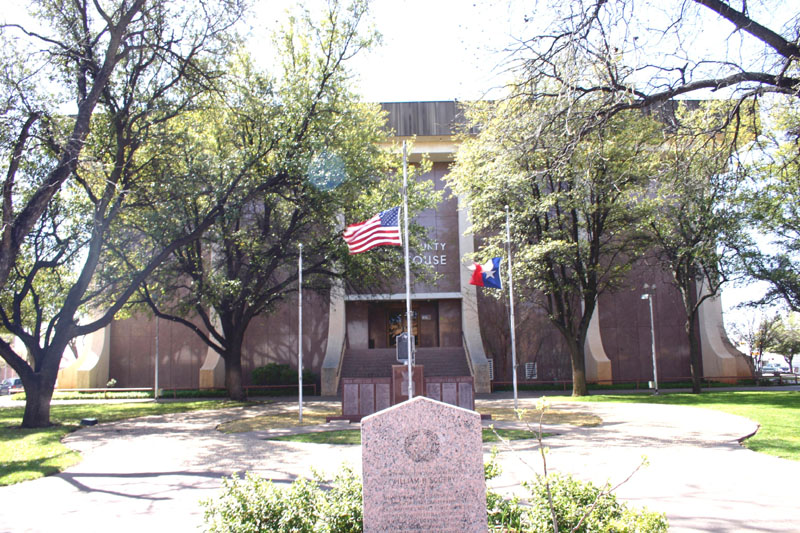 Completed -
1909
Architect - Lang & Witchell

Photosw: Robert Deering 4/5/2005
---
COUNTY ORGANIZED:

1884

COUNTY NAMED FOR:

William R. Scurry

, a Confederate general.

COUNTY SEATS:

One -

Snyder

COUNTY SEAT NAMED FOR:

William Henry (Pete) Snyder

, a buffalo hunter and trader.

COURTHOUSES:

Two - 1886 and

1909

.

STANDING:

One - 1909 courthouse originally a Texas Renaissance design built of brick. A 1972 remodeling buried the 1909 building in slabs of granite giving it a Modern look. The architect of the 1972 project was Joseph D. Hinton.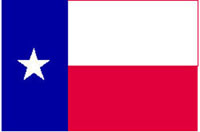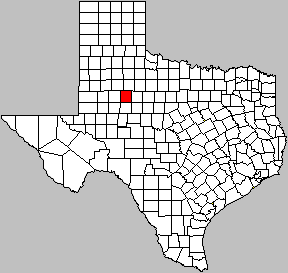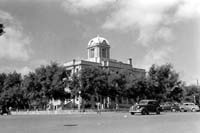 1909 Courthouse
Before Modifications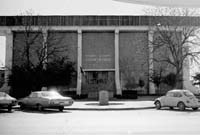 1909 Courthouse
Photo: Robert Deering 1975