Robertson County Courthouse
Franklin, Texas
---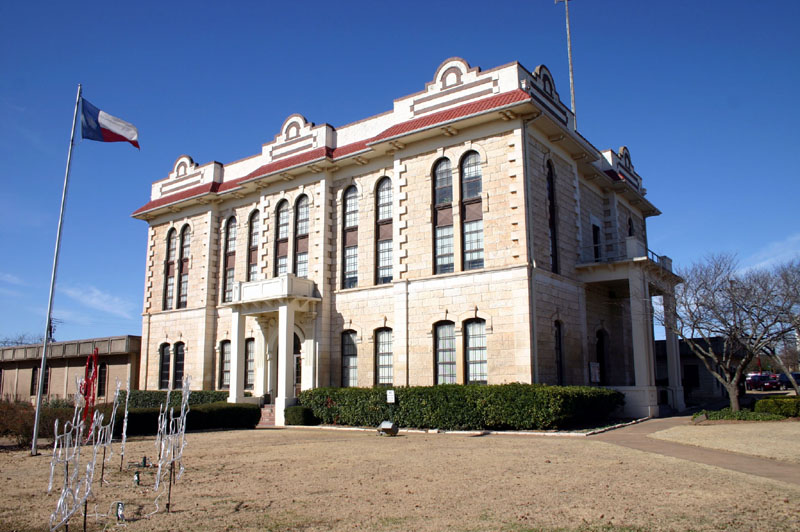 Completed -
1883
Architect - F. E. Ruffini

Photos: Robert Deering 12/29/2005
---
COUNTY ORGANIZED: 1837
COUNTY NAMED FOR: Sterling Robertson
COUNTY SEATS: Five - (Old) Franklin, Wheelock, Owensville, Calvert, Morgan (renamed Franklin)
COUNTY SEAT NAMED FOR:
COURTHOUSES: Five - 1837 (Old Franklin), 1850 (Wheelock), 1866 (Owensville), 1879 (Calvert ), 1883 (Franklin).
STANDING: Two -
1879 brick courthouse was begun in 1875, but wasn't finished before county seat was moved to Franklin in 1879. The building was initially converted into a hotel. In 1885 it was sold to the Robert A. Brown family who used it as a private residence until 1909 when it was sold to Fannie L. Hammond. The Hammond family continued to use the building as a private residence until 1966 when it was turned into a museum. In 1995, it was sold back to the Hammond family and it is being used as the

Hammond House Bed and Breakfast

lodging in 2009.

1883 Second Empire courthouse was remodeled in 1924 resulting in the removal of the Mansard roof and towers, and a Mission style cap was added. In 1974 additional alterations and a building addition were completed.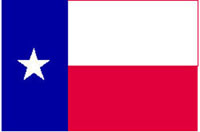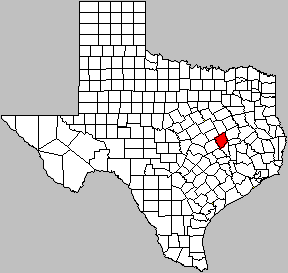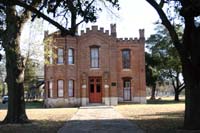 1879 Courthouse in Calvert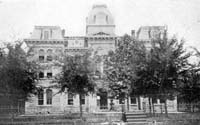 1883 Courthouse in Franklin
Before Modifications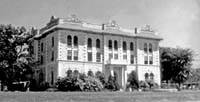 1883 Courthouse in Franklin
After Modifications
Photo: Texas DoT 1939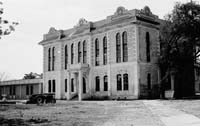 1883 Courthouse in Franklin
Photo: Robert Deering 1974