Kern County Courthouse
Bakersfield, California
---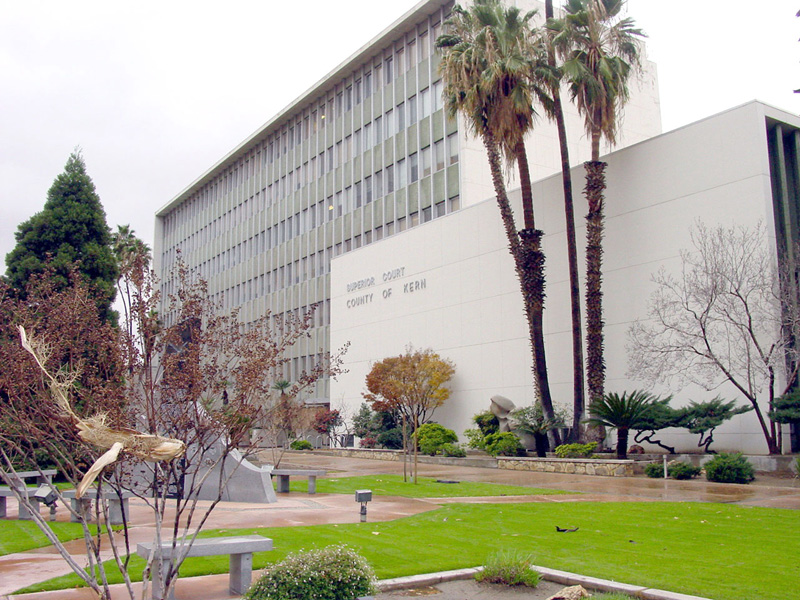 Completed -
1959
Architect - Ernest L. McCoy

Photos: Robert Deering 12/27/2006
---
COUNTY ORGANIZED: 1866
COUNTY NAMED FOR:
The county derives its name from the Kern River, which was named for Edward Kern, cartographer for General John C. Frémont's 1845 expedition, which crossed Walker Pass.


COUNTY SEAT NAMED FOR:

Thomas Baker, a lawyer and former Colonel in the militia of Ohio, his home state. Baker moved to the banks of the Kern River in 1863, at what become known as Baker's Field, which became a stopover for travelers. By 1870, with a population of 600, what was now known as Bakersfield was becoming the principal town in Kern County.



COURTHOUSES:

1
867 in Havilah; 1876, 1912, and 1959 in Bakersfield.


STAN
DING:
1867 Courthouse in Havilah and 1959 Courthouse in Bakersfield.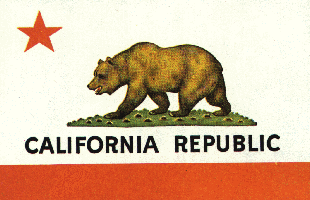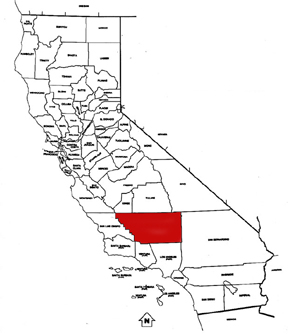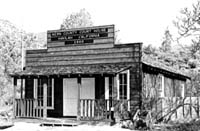 1867 Courthouse in Havilah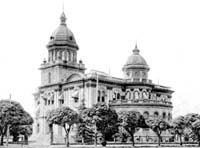 1876 Courthouse in Bakersfield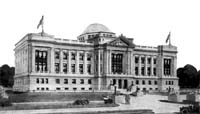 1912 Courthouse in Bakersfield